From Solar Cell to Solar Panels
The story of SoliTek dates to 2009 when the group of industrial manufacturing company BOD GROUP engineers together with scientific partners started research into improving solar cells efficiency. Realizing its immense research and production potential, BOD GROUP founded a solar technology company Soli tek Cells and built factory of solar panels in Lithuania, Vilnius in 2013. And in 8 years SoliTek became the leading solar panel manufacturer in the Scandinavian region.
In 2021 manufacturer of solar panels SoliTek (Lithuania), Avesta Battery & Energy Engineering (ABEE) (Belgium) and IMECAR Elektronik (Turkey) have signed a joint venture agreement for the setup of a new battery pack production in Europe, Lithuania, Vilnius. The battery pack factory will be fully operational by the end of 2023.
The new factory will have a starting production capacity of 100 MWh, which will later be scaled up towards 1 GWh in the function of the market demand. The produced battery packs will be designed for home storage, industrial and renewable applications.
80% of SoliTek solar panels are exported to Sweden, Norway, Finland, Germany, Netherlands.
Solar panels were exported in 2020. Most of our clients are PV installers, distributors of solar panels, and project developers in the Europe.
03Manufacturing Experience
Know-how of Solar Industry
SoliTek is part of BOD GROUP, a privately-owned engineering company, whose expertise dates to 1998, when the first industrial CD manufactory in Lithuania was established in Vilnius. Since then, constant innovation and engineering R&D enabled the diversification and expansion of the business. Today BOD GROUP covers 2 different areas: solar technologies (SoliTek) and ophthalmic lenses (Bod Lenses). Both businesses have one major technology in common – thin layer coatings. 
Certificates:
ISO 9001 for quality of management
ISO 14001 for environmental management
ISO 18001 for production safety management
ISO 500001 for energy management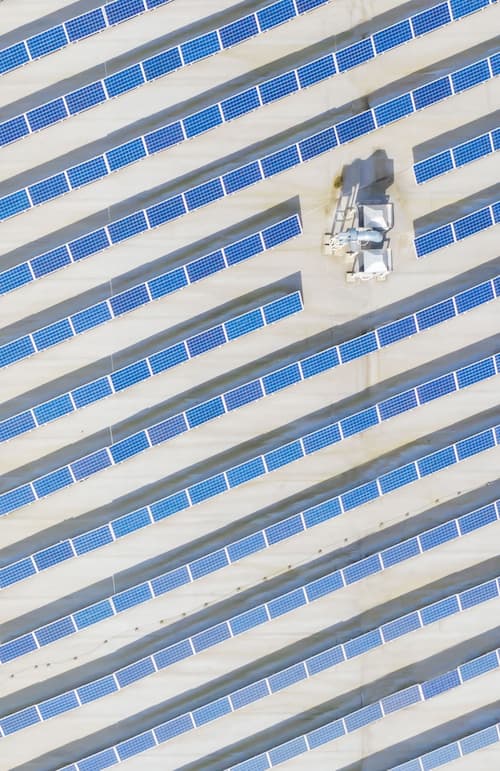 04Sustainability in Every Step
Only Renewable Energy in Production of Solar Panels
SoliTek, manufactory & head office are based in a Greenest Industrial Building in Europe, that was recognized as such in 2013 by German Chamber of Commerce.
Being at the European forefront of solar technology innovation, SoliTek is putting maximum effort not only to supply renewable energy technologies, but to do this in a most environmentally friendly way. Due to our use of renewable energy in manufacturing, we save over 400 tons of CO2 from emission each year. That's the equivalent of planting 2000 trees.
Production is powered and cooled by renewable energy mix – both solar power plant (150 kW on the roof of the building) and geothermal (108 boreholes up to 148 m underground), which produces 1 MW of Geothermal power. We buy additional energy for manufactory needs from green electricity suppliers only.